Take a Stand for Your Rights
We Will Establish Your Visitation Rights as a Grandparent
Grandparents Rights in Queens, NY
Handling Custody and Visitation Rights in New York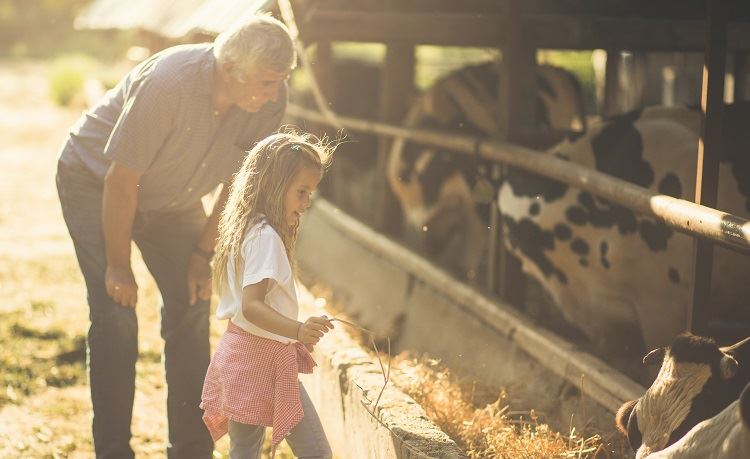 Grandparents play an essential role in their grandchildren's lives. In addition to offering their grandchildren emotional support, grandparents also oftentimes assist with vital childcare and financial support. In fact, the Pew Research Center found in 2010 that 1 in 10 children in the U.S. live with a grandparent, reflecting sharp increase in this statistic that occurred during the Great Recession. Of those children, 4 in 10 are primarily raised by one or more grandparents.
Considering how important grandparents can be in their grandchildren's lives, it is important that these individuals' rights are protected when it comes to having access to their grandchildren. Grandparents often have to fight for their visitation rights after divorces occur between the child's parents.
If you are a grandparent in or around Queens, New York who is being unfairly denied the ability to spend time with your grandchildren, you can turn to the Law Offices of Donald Mastrodomenico, P.C. for assistance with your petition for visitation. Our Queens family attorneys can help you fight to protect your rights so that you and your grandchildren can maintain your relationship. We help grandparents who are seeking visitation rights, as well as those who are seeking child custody of their grandchildren.
How to File a Petition for Grandparents Visitation Rights in NY
In New York, grandparents have legal grounds to request visitation with their grandchild, as long as it is in the child's best interest. This right is reserved for only the biological or adoptive grandparents. This process is called a petition for visitation.
To file a petition for visitation, the grandparent must prove:
They had a substantial relationship with the grandchild
The parents have prevented them from having a relationship with the grandchild
Once these grounds are established, the grandparent must then prove that the grandchild spending time with them is in their best interests, considering:
The age and wishes of the child
The distance between the grandchild's home and where the proposed visits will take place
The health and overall well-being of each person involved
The past and current relationship history between grandparent and grandchild
The communication and relationship between grandparent and custodial parent(s)
New York's laws concerning awarding visitation rights of grandparents other non-parent family members are complex, which is why it is important to work with a qualified attorney when dealing with these matters.
What if the Grandchild is Adopted?
The state of New York does not prohibit grandparent visitation rights if the grandchild is adopted. The court will always put the child's best interests first, before or after the adoption took place.
Can Grandparents Get Visitation Rights in NY?
Yes, grandparents can get visitation rights in New York.
Grandparents can request visitation rights by applying to either the family court or the state Supreme Court. The state of New York will award visitation to biological and adoptive grandparents as long as they find that the visitation order is in the child's best interest.
Custody Rights for Grandparents
It may be necessary for you to seek custody of the child when the grandchild is being cared for by an unfit parent or guardian, such as one who is abusing or neglecting the child. Custody cases come with their own legal issues, and grandparent custody rights can become especially complicated by issues with the biological parents of the grandchild.
In order for grandparents or non-parents to qualify for custody in New York state, they must either have the consent of the parents or prove the existence of extraordinary circumstances. Extraordinary circumstances may include:
Child abuse & neglect
Child abandonment
Disruptions of custody/visitation for extended periods
When something as valuable as your relationship with your grandchild is placed in jeopardy, you will want not want to risk having mediocre legal representation. Contact our NYS grandparents rights attorney today for more information!
---
If you're seeking visitation rights as a grandparent, contact our firm in Queens, NY so that you can receive quality legal representation from a highly skilled lawyer!
---
Request Your Free Case Evaluation
Work With an Attorney at Our Firm Today